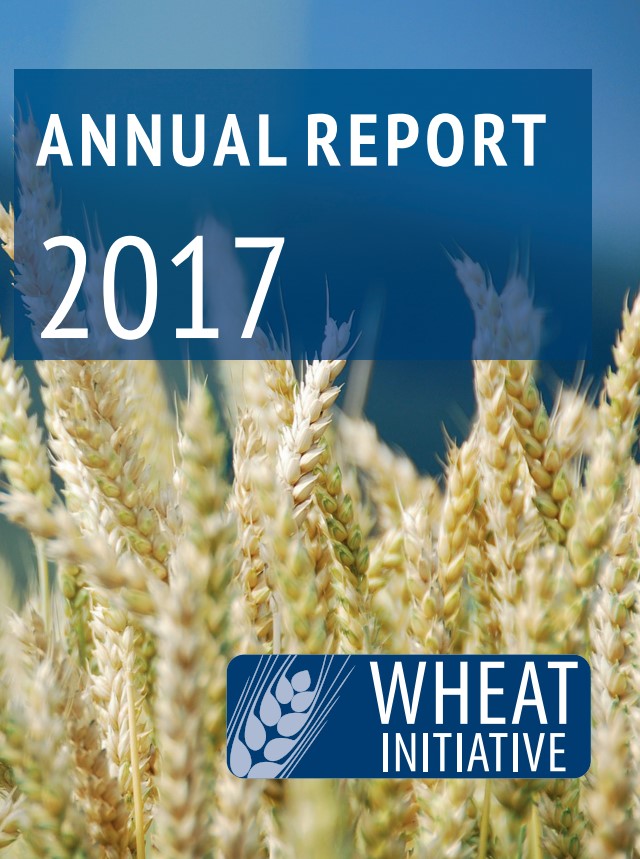 The 2017 annual report of the Wheat Initiative: Achievements and transformation
The Wheat Initiative 2017 annual report describes exciting outcomes from a major assessment of the organization's first five years. Results include changes in executive leadership, new hosting arrangements, and a revised structure and operational plan.
Amid these transformations, achievements included the initiation of the Wheat Ten Genomes Project, the publication of two volumes entitled "Achieving Sustainable Wheat Production", a call for new projects under the International Wheat Yield Partnership, creation of a reference germplasm collection for durum wheat, and diverse advances by Expert Working Groups.
Click here to view and download the report.
Created in 2011 following endorsement from the G20 Agriculture Ministries, the Wheat Initiative provides a framework for strategic research on wheat in developed and developing countries. It fosters communication between the research community, funders and global policy makers, aiming at efficient and long-term investments for research and development goals and seeking to enhance access to information, resources and technologies.
The CGIAR Research Program on Wheat is a founding member of the Wheat Initiative.