Far-reaching impacts of CIMMYT's historic wheat training program
Alumni of the CIMMYT Global Wheat Program course reflect on the powerful learning experience
By Fatima Camarillo Castillo and Deepmala Sehgal
In 1966, the International Maize and Wheat Improvement Center (CIMMYT) hosted a training event that was unlike any class the students had attended before. The students came from all over the world, the classroom moved between different environments in Mexico, and their teacher was Norman Borlaug. Over the course of 6 months, national agricultural partners, graduate students, and future research leaders from all over the world studied under Borlaug, one of the most famous and impactful agronomists in history.
Since its inception in 1966, the CIMMYT Global Wheat Program (GWP) annual training has hosted more than 1700 scientists from 99 countries. The aim of this program is to improve the breeding skills and research capacity of national partners, research staff and graduate students from countries where wheat is a major staple food crop. Along the way, the researchers expand their professional networks and share experiences in agronomy from around the world.
The CIMMYT GWP training program staff recently caught up with some graduates from the course to find out what their biggest takeaways were from the experience.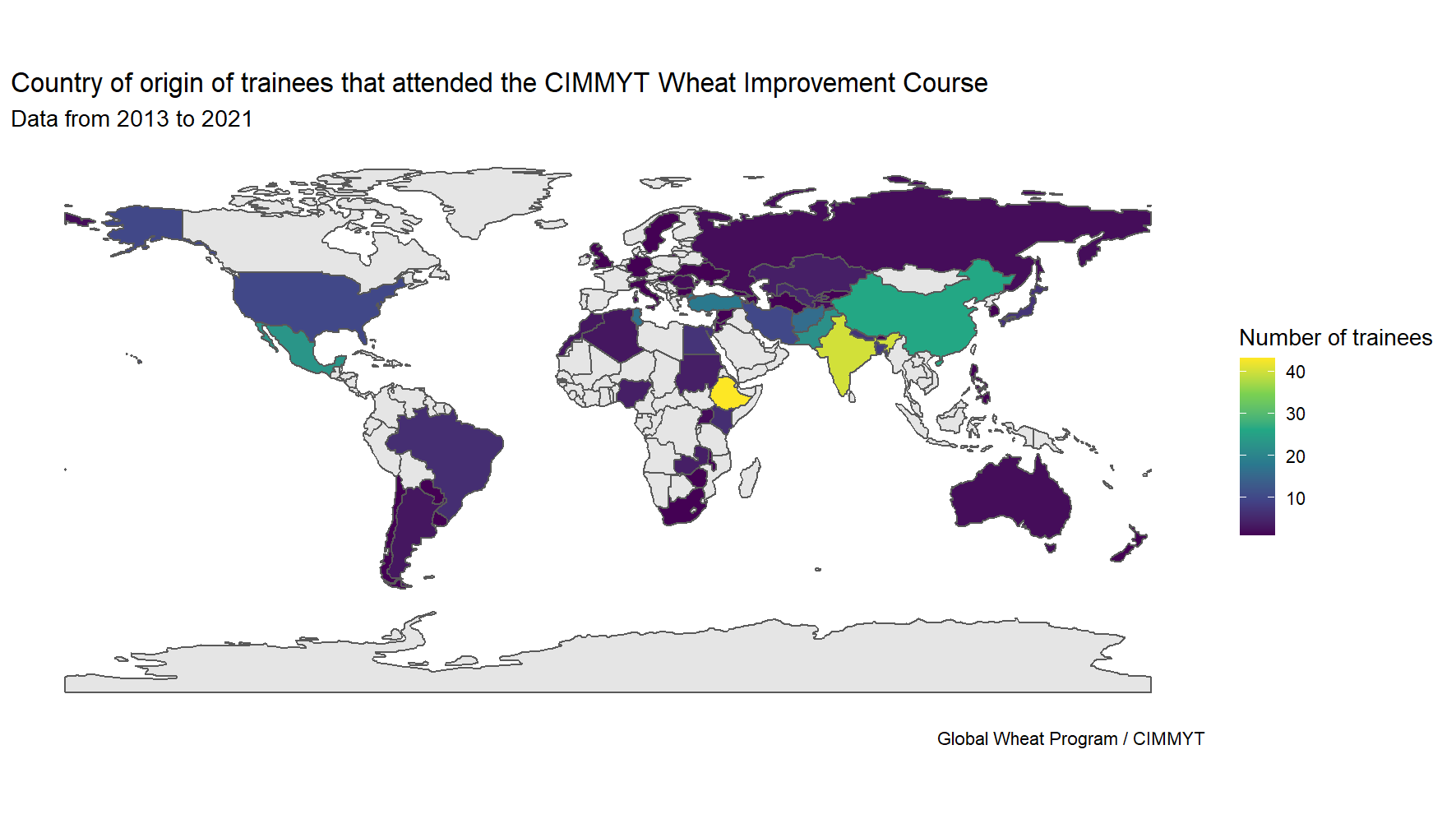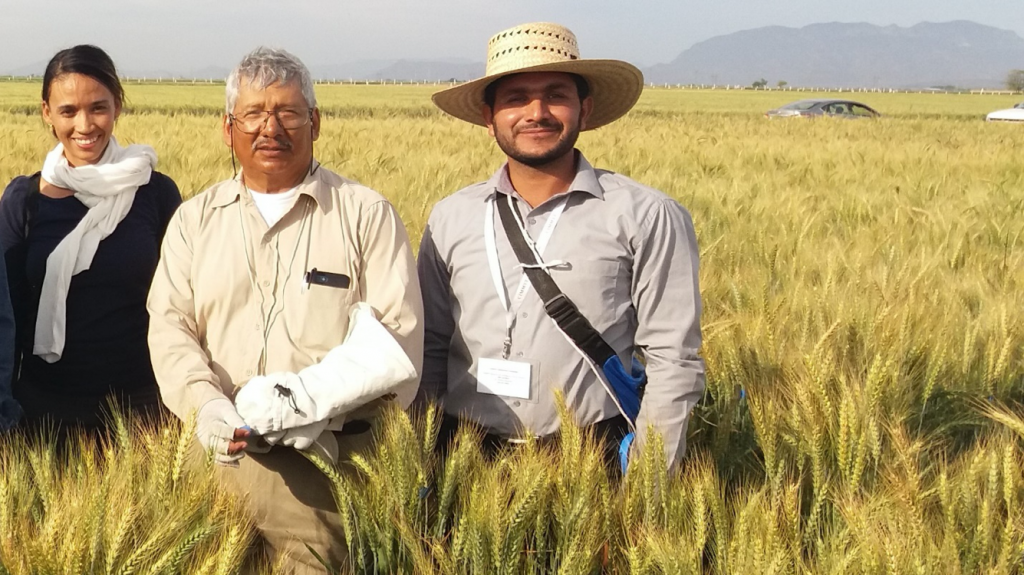 Meet the students
Muhammad Ishaq, a senior research officer working in wheat breeding at the Barani Agricultural Research Station (BARS) in Pakistan participated in the training program in 2019. The most important lesson he brought home was that the success of a wheat breeding program depends on problem-based breeding for target environments. He will always remember the interactions with CIMMYT scientists during his stay in Mexico. "This is a clear example of working together in partnership for global impact," said Ishaq.
Lezaan Hess, a young academic and plant breeder at Stellenbosch University in South Africa participated in the program in 2019. Lezaan emphasizes the importance of this training in starting her professional career and says she will always remember the hard work and dedication of the CIMMYT wheat breeding teams. "It will keep inspiring me to work hard, stay committed and dedicated, and to collaborate to achieve greater success in the fight against world hunger," Hess said.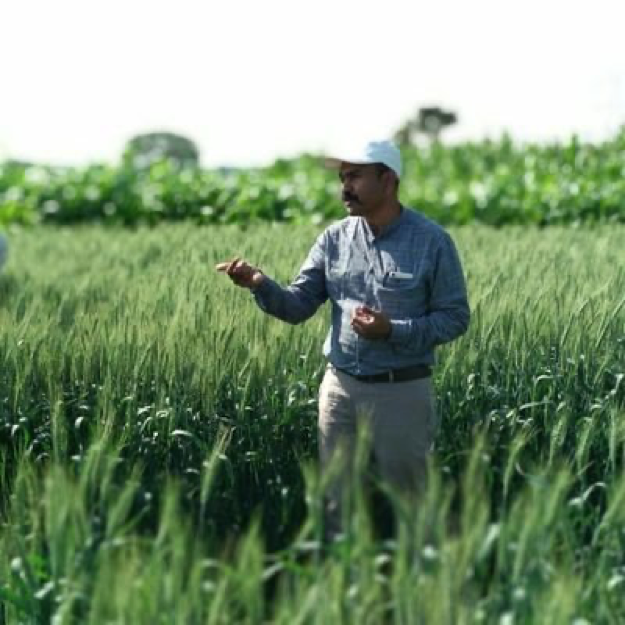 Vijay Dalvi, a young professional at DCM Shriram LtD in India, attended the training program in 2013. His biggest takeaway from the training period was improving his knowledge on selecting individual plants in early generations, rust scoring and selecting grains.
"The training not only helped us understand wheat breeding, but also showed us how to work in a team. I am still replicating CIMMYT's way of work at my current organization, and am sharing data from CIMMYT trials to discuss ideas," said Dalvi.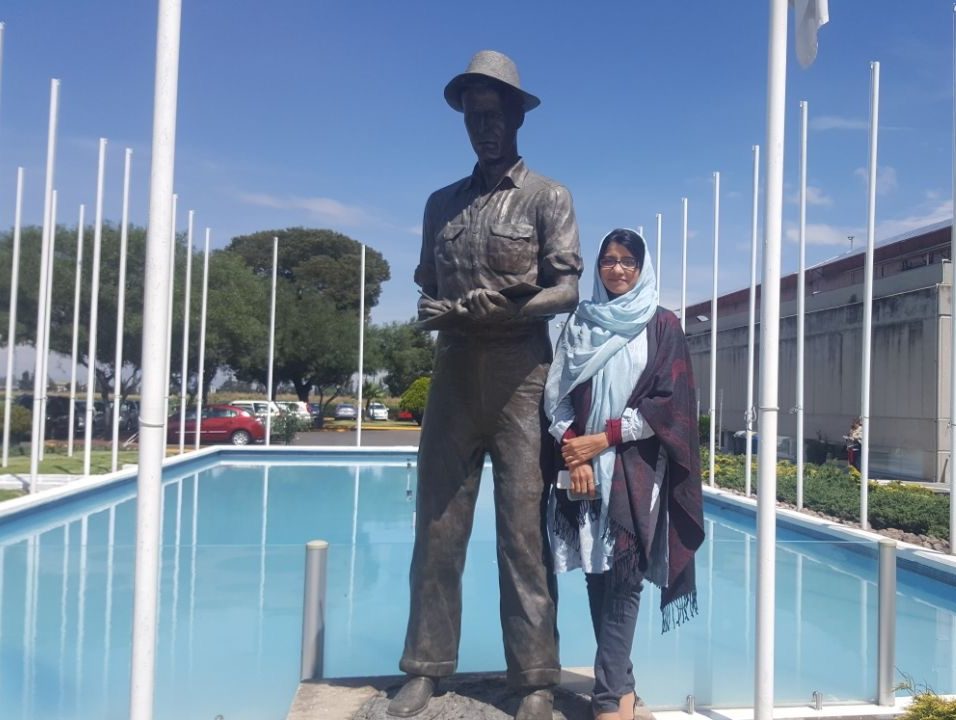 Saima Mir, a 2017 participant, currently works as a senior scientist with the Nuclear Institute of Agriculture (NIA) in Pakistan, where two new CIMMYT-derived wheat varieties with tolerance to water-stressed environments were released in 2020. Mir was very enthusiastic about her experience in the training program.
"I wish I would have received this training at the beginning of my research career. [It] was a combo of conventional and highly advanced breeding techniques, lectures and hands-on practice in the laboratories, green houses and in the field," Mir said.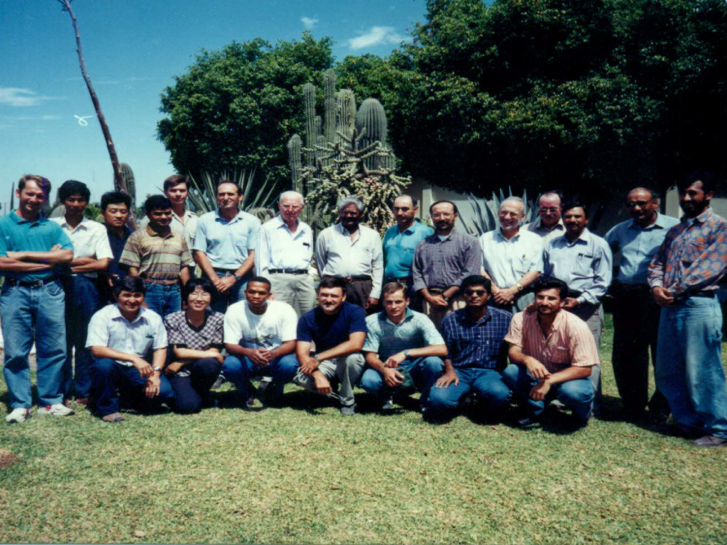 Dario Novoselovic, who is now a senior researcher at the Agricultural Institute Osijek in Croatia, attended the wheat training course in 2000. Novoselovic said he particularly enjoyed the immersive nature of the training, saying that it paved the way for his future professional career.
"We were among the lucky generations [with] the opportunity to interact with and enjoy the lectures from Dr. Borlaug, you can imagine the kind of feeling and spirit [we had] after his lectures," said Novoselovic.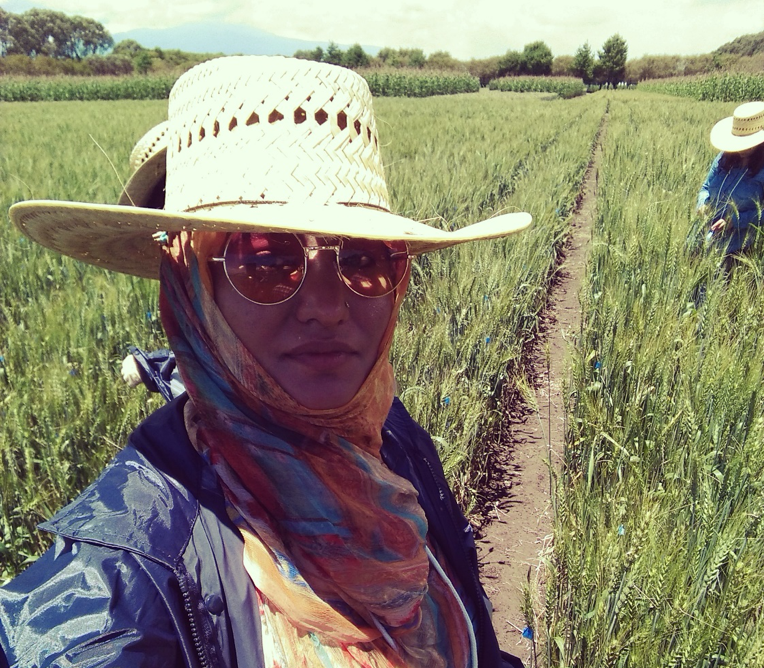 Sundas Waqar, who works as a scientific officer for the National Agriculture Research Centre in Islamabad, Pakistan, recalls the technical training in the CIMMYT program.
"The training provided me the opportunity to connect with the world. I got promoted to my current position after completing training at CIMMYT," said Sundas.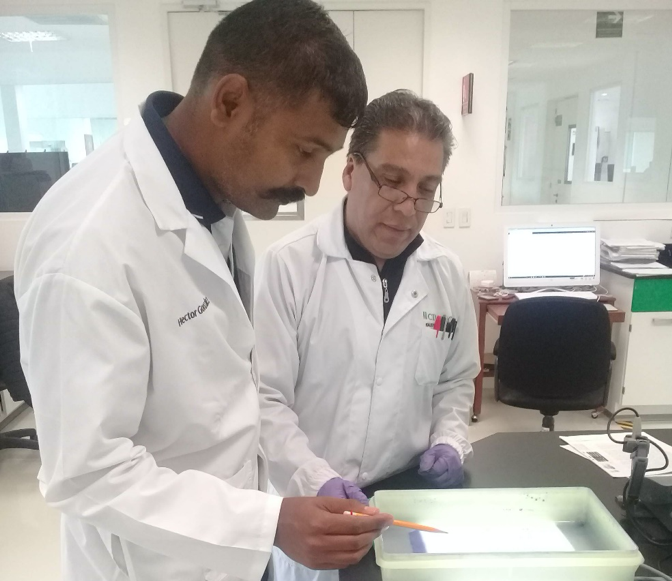 Naresh Kumar, a senior wheat breeding scientist in the Genetics Division at the Indian Agricultural Research Institute (ICAR) in New Delhi, India, took the course in 2019.
"I am utilizing all the skills in my research and management activities. Collaboration with CIMMYT scientists is now quite direct and friendly. A key lesson was sharing knowledge and experience with partners across the world," Kumar said.
A different experience for 2021
This year, CIMMYT's signature training program looks quite different as both students and trainers navigate challenging travel and safety restrictions due to the pandemic. Since on-site training this year was not possible, GWP decided to continue these capacity building activities as many other schools have: virtually. The 2021 Basic Wheat Improvement Course went online on January 18th, and — echoing the spirit of its far-reaching legacy — 68 participants from 21 different countries will still receive training this year.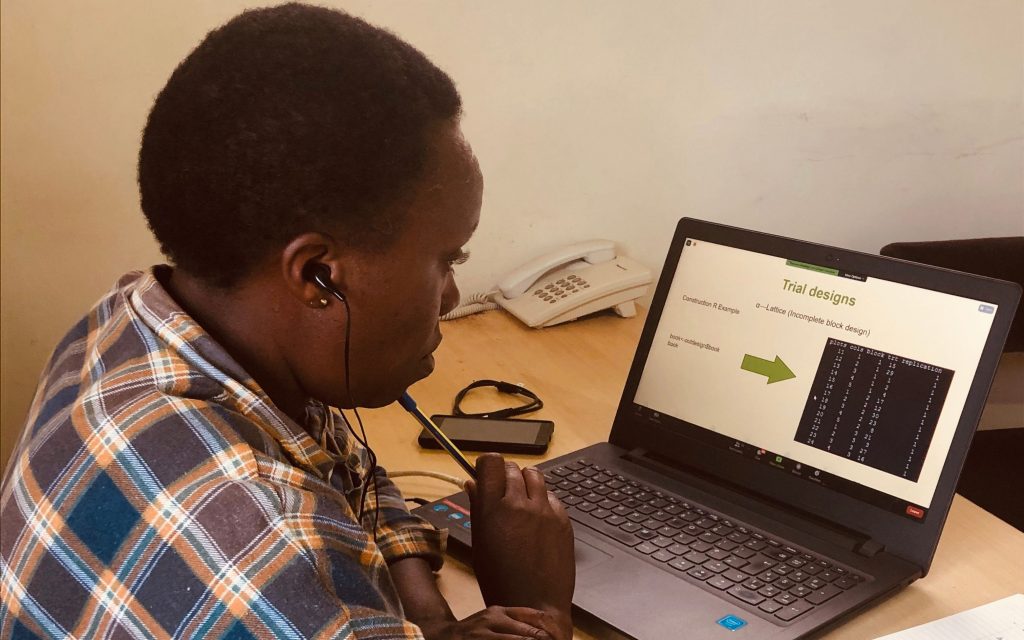 ---
Related tags