Five-in-Five Blog Series: #5 Re-evaluating metrics of success and adopting new ways of working
The "five-in-five" profile series highlights wheat research leaders delivering tangible change for women in global wheat.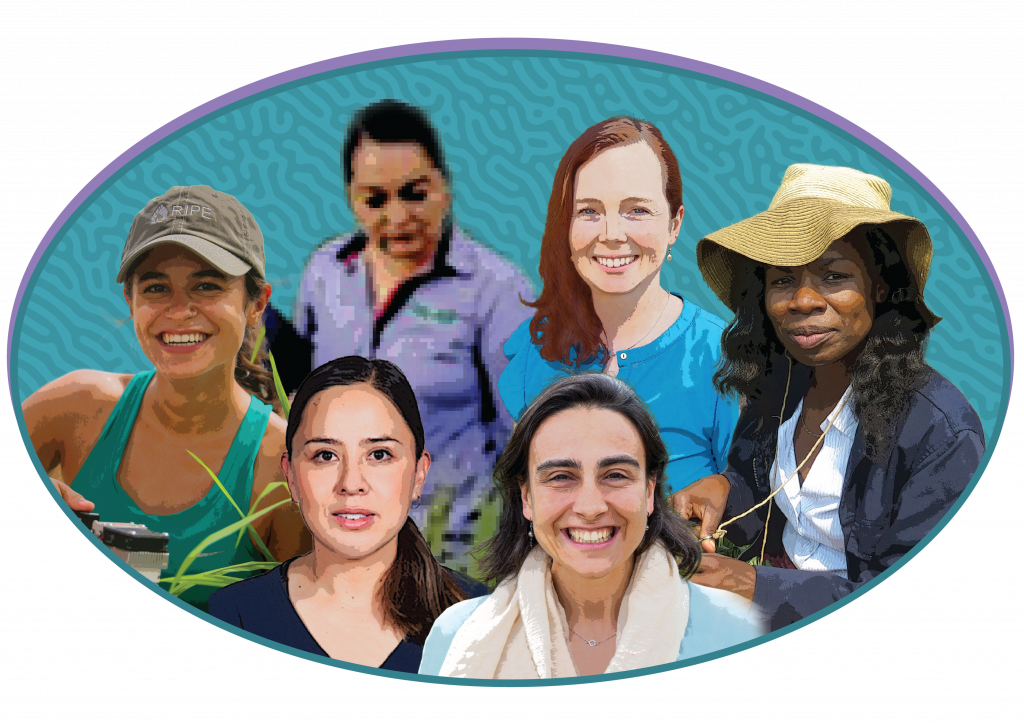 To mark International Women's Day, the International Maize and Wheat Improvement Center (CIMMYT) Global Wheat Program (GWP) met with inspiring women in the global wheat research community. In addition to highlighting the work of these leaders in science, breeding and strategy, these conversations identified five key areas to be addressed over the next five years.
Defining these "five-in-five" represents the first step in a movement towards a more diverse, inclusive and productive global wheat community.
In our fifth and final blog in GWP's "five-in-five" series, we question just how effective our methods for measuring success are, and how "success" as we've been defining it translates into tangible change for the women in our wheat research and farming communities. Many initiatives designed to increase the participation of women in research and breeding fail to unpack and challenge the ways gender bias may be systematically baked into the metrics used to measure optimal performance, whether this be in terms of workplace performance or the outcomes of our research interventions. Hiring policies and talent pipelines aim to cultivate the "best" set of candidates. But perhaps we must step back and ask the question: how are we defining best? Similarly, many ways of working and reward systems entrench, rather than enhance, institutional cultures. A number of participants in the conversations that follow highlight opportunities for re-evaluation.
Liana Acevedo-Siaca is an associate scientist in wheat physiology at CIMMYT. She spoke to Elizabete Carmo-Silva, a senior lecturer at Lancaster University in the United Kingdom about redefining indicators of success in science.
In addition to working closely with the Photosynthesis team at Lancaster, Carmo-Silva is part of the Realizing Increased Photosynthetic Efficiency (RIPE) Project and the International Wheat Yield Partnership (IWYP). Carmo-Silva says we should move beyond "traditional" metrics of scientific and academic success, like the of number of high-impact publications and the ability to secure grant funding, and place greater emphasis on mentorship.
By moving away from the competitive nature of scientific research and more towards a constructive culture where researchers feel supported and valued, women will feel more empowered to bring forth their research ideas. She believes such a paradigm shift would help increase the visibility of women in science, increase the number of women in scientific leadership positions, and generate more research outputs. To enable a more outward-looking culture, we must create new links among different disciplines to enable collaborative work towards more sustainable, equitable and efficient wheat production.
Fatima Camarillo Castillo is an associate scientist and wheat training coordinator at CIMMYT. She spoke to Elizabeth Garcia Leon, a wheat pathologist with the National Institute for Forestry, Agriculture and Livestock Research (INIFAP) in Mexico.
Leon monitors rust races in one of the most important wheat production areas in northern Sinaloa, Mexico, and works with CIMMYT to evaluate and release wheat cultivars in the country. She is also highly committed to agricultural extension and actively participates in training workshops with farmers where new production technologies and resilient cultivars are introduced. In the long-term, she hopes to continue researching wheat and mitigating the adverse effects of climate change on wheat production. One of her greatest hopes is that women continue to contribute to building an equitable country through science. In particular, she hopes that more economic resources can be allocated to research projects that directly impact farmers.
Alison Bentley, the director of CIMMYT's Global Wheat Program, spoke to Batiseba Tembo, a plant breeder at the Zambia Agriculture Research Institute (ZARI) about what success looks like at the national level.
Tembo is a trailblazer for women in wheat science and breeding in Zambia. Her work is focused on the development and release of wheat for her country, particularly varieties suitable for small-scale rainfed production. In 2018 she discovered wheat blast in Zambia. She is currently working to mitigate the disease threat from wheat blast and to identify resistant sources that will allow farmers to protect wheat during the hot and humid wet season, when foliar diseases are particularly challenging. As a field-based wheat breeder, she is a strong role model who takes science to the farm, and mentors her fellow women colleagues and students, inspiring them with her passion and dedication to wheat breeding and research. In five years she hopes that Zambia will be close to achieving wheat self-sufficiency and that small-scale farmers will have access to high yielding, disease-resistant varieties to support their livelihoods. She hopes to see women play a greater role in engaging with policy-makers, enabling greater input into investment priorities and demonstrating how wheat research and different perspectives can inform inclusive and effective policy.
---
GWP's five-in-five series provides insights from inspirational women working across the international community, and together, we all hope to see tangible changes over the next five years. To ensure this, we need to continue to work together to build support and recognition mechanisms across scales. We aim to develop a framework that addresses the five key areas highlighted here and to use this foundation to guide CIMMYT's vision for a more equitable wheat research community in five years.
---
Related tags