New IWYP brief highlights innovations for high-yielding wheat lines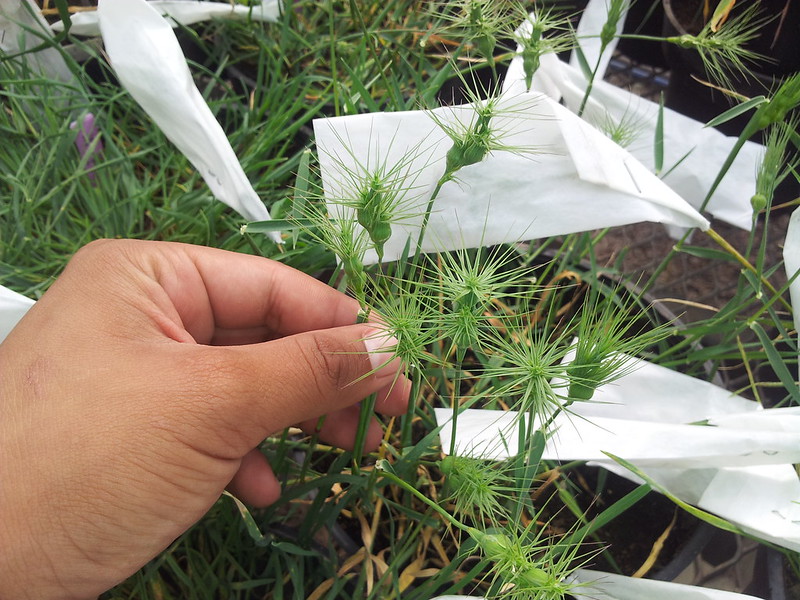 Our partners at the International Wheat Yield Partnership are examining hundreds of wheat wild relatives, wheat-wild crosses and landraces in a search for gene variants associated with a high rate of photosynthesis – a trait related to higher crop yield.
This news is highlighted in the first IWYP Science Brief — a series launched to share ongoing research and exciting outputs that aim to transform scientific innovations into new higher yielding wheat lines.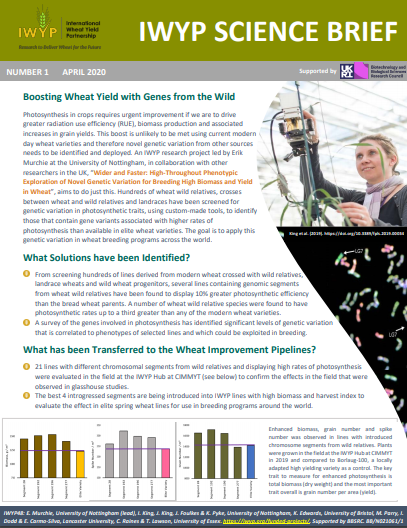 A research collaboration led by Erik Murchie at the University of Nottingham, UK has found a number of wheat wild relative species with photosynthetic rates up to a third greater than any of the modern wheat varieties.
Twenty-one wheat lines with chromosomal segments associated with this trait have been evaluated in the field at the IWYP Hub in Obregon, Mexico. The four best segments are being introduced into IWYP lines to evaluate their effect in the elite spring wheat lines that are used in breeding programs around the world.
Read the full brief here, and check the IWYP website and twitter account — and our Facebook page – for new briefs as they are released.