Insect resistance workshop focuses on legacy, importance of collaboration
Community celebrates nearly 50 years of achievements; highlights ways to meet future challenges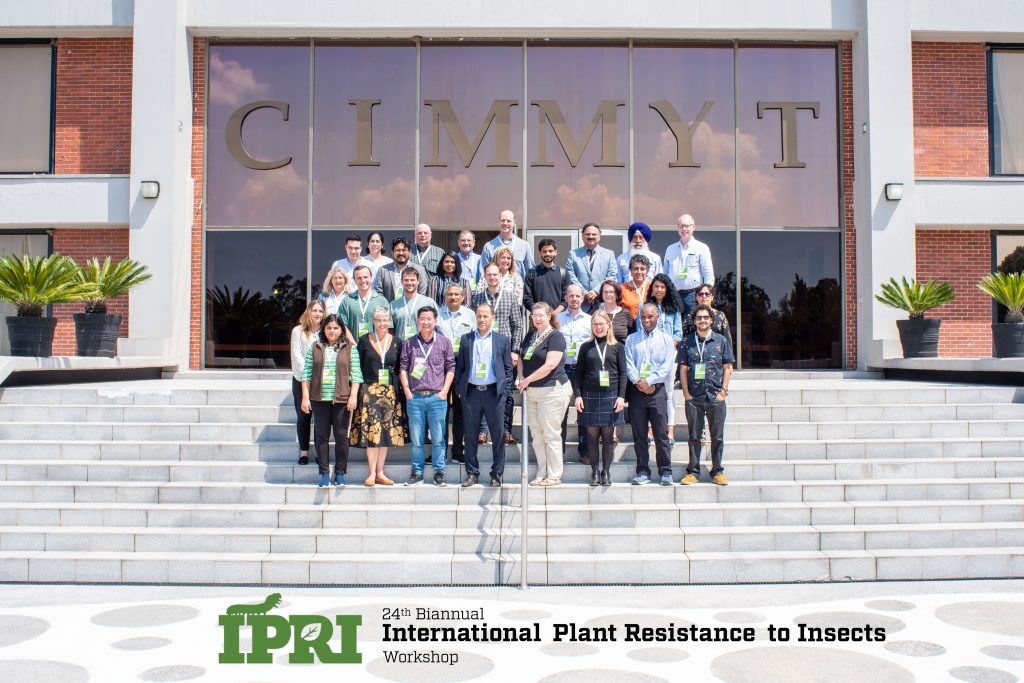 It was 1974. In the United States, the environmental movement was in full swing, with the first celebration of Earth Day, the establishment of the Environmental Protection Agency, and the publication of Rachel Carson's revolutionary book, Silent Spring. Around the world, the public was gaining awareness of the danger of overuse of pesticides, as a small group of crop breeders and entomologists decided to get together in what would become the first International Plant Resistance to Insects (IPRI) workshop.
Today, the need for insect resistance is even greater. The UN, which has named 2020 as the International Year of Plant Health, estimates that almost 40% of food crops are lost annually due to plant pests and diseases. The losses due to insects total up to $1billion a year for wheat alone. Climate change is another factor affecting the population and geographical distribution of pests.
Last week, the International Maize and Wheat Improvement Center (CIMMYT) hosted IPRI's 24th biannual session, convening entomologists, pathologists, breeders and nematologists to validate past work and highlight innovative solutions. To name a few:
South Africa's Agricultural Research Council has developed 43 new cultivars of wheat that are resistant to Russian Wheat Aphid.
CIMMYT precision scientists are using high-tech cameras on drones or planes to measure individual plants for signs of biotic stress, to allow farmers advance notice of infestation.
North Dakota State University's mapping of the Hessian Fly H26 gene has revealed two clear phenotypic responses to Hessian fly attacks, bringing breeders a step closer towards developing resistant wheat varieties.
CIMMYT-designed Integrated Pest Management (IPM) packages are helping farmers from a wide range of socio-economic backgrounds and cropping systems effectively fight the devastating maize pest fall armyworm through a combination of best management practices.
A recurring theme was the importance of collaboration between entomologists and breeders to ensure breakthroughs in resistance genes are taken up to develop new varieties that reach farmers.
"There is a disconnect between screening and breeding," CIMMYT Global Wheat Program Director Hans Braun told attendees. "We need more and better collaboration between disciplines, to move from screening to breeding faster."
Communicating to farmers is crucial. Pesticides are expensive, harmful to both human health and the environment, and can lead to crop resistance. However, they can appear to be the quick and easy solution. "IPM also means 'integrating people's mindsets,'" said B.M. Prasanna, director of CIMMYT's Global Maize Program.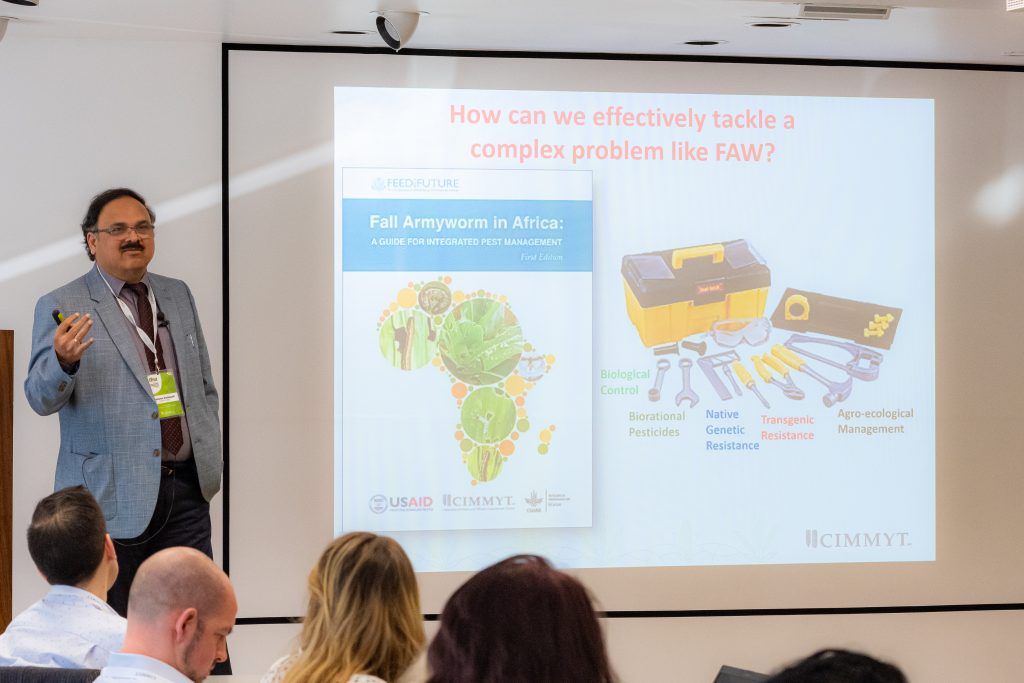 National policies instituting strict quarantines pose another serious barrier to the exchange of seeds required for testing and research.
To mark the workshop's 24th anniversary, Michael Smith, entomologist at Kansas State University and longtime IPRI participant, offered a brief history of the event and the field—from the first insect-resistant wheat developed in the early 1920s to the wake-up call of pesticide abuse in the 1960s.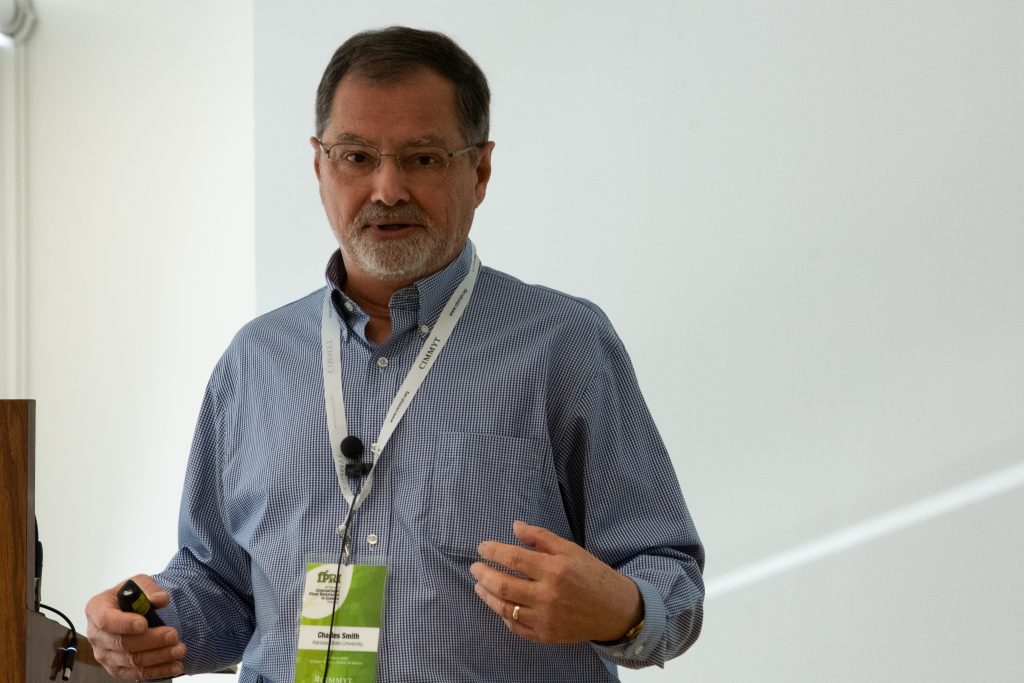 "We've grown, we've made enormous technological changes, but 'talking to people' is still what we're here for," he stated. He added a challenge for his colleagues: "We need to tell a better story of the economic benefits of our science. We need to get to the table in an even more assertive way."
He also shared some lighter memories, such as the sight of imminent plant scientists relaxing in leisure suits at the 1978 session. A traditional mariachi serenade and traditional Mexican cuisine ensured that more memories were made in 2020.
Leonardo Crespo-Herrera, CIMMYT wheat breeder and workshop moderator closed with encouraging and provocative words for the group.
"The ultimate objective is to reduce the use of pesticides," he said, adding: "How do we get this research out of the lab and into the field?"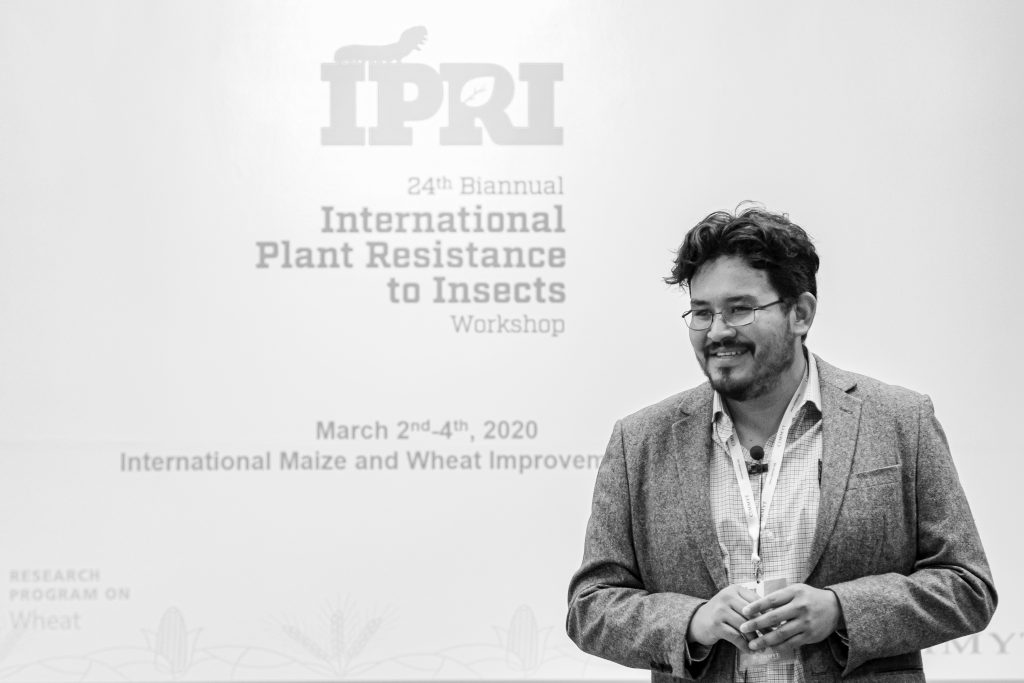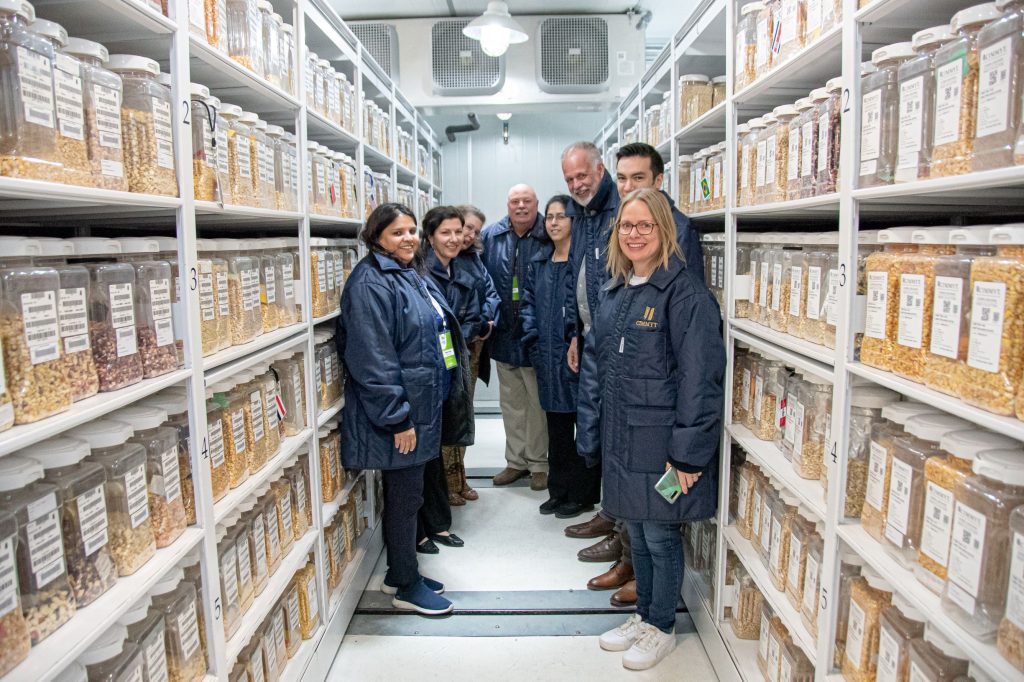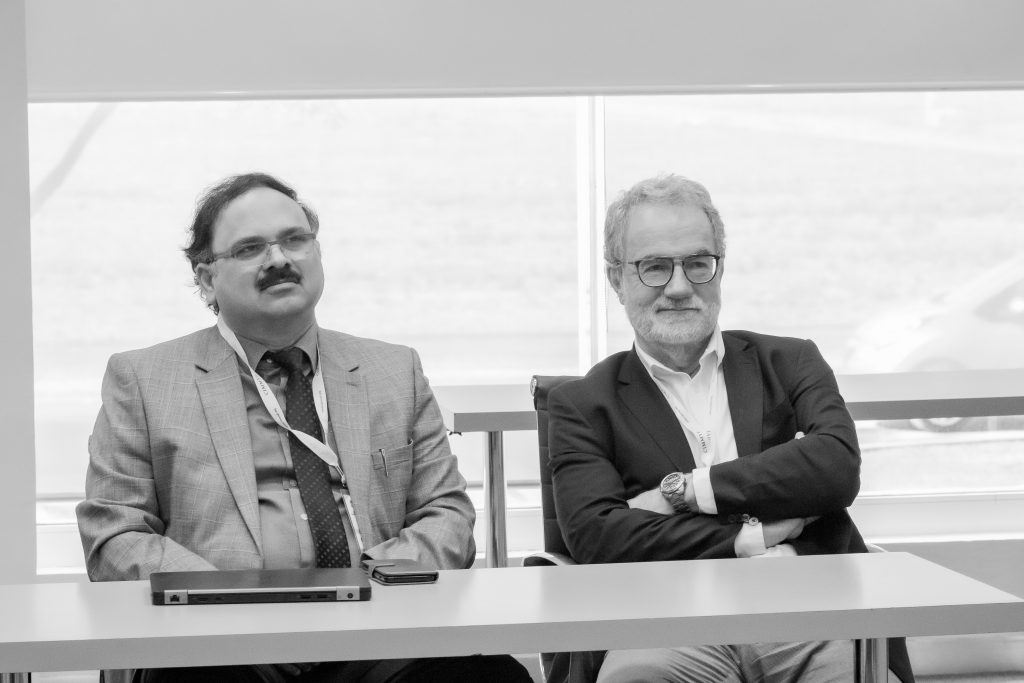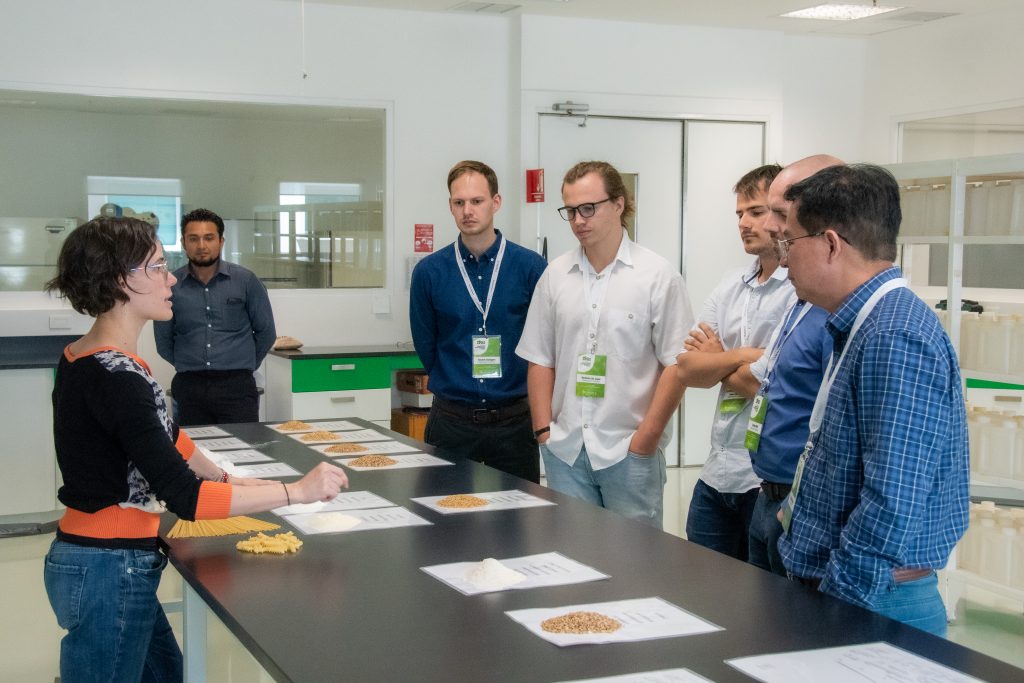 ---
Related tags