"Pilots never fail, pilots never scale:" Why the global development community needs a more realistic approach to reaching billions
This article by Lennart Woltering was originally posted on NextBillion.net as part of the series "Scaling Up Without Selling Out." The CGIAR Research Program on Wheat (WHEAT) is a funder of this work.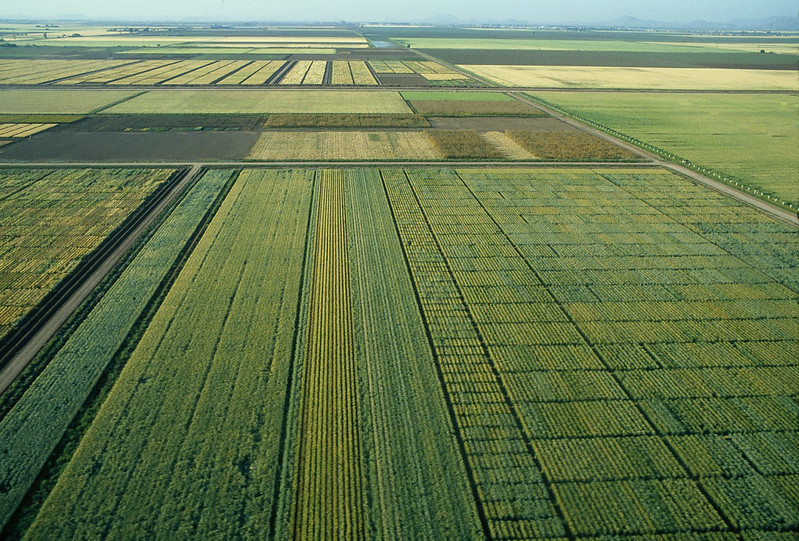 We live in an era that calls for large-scale social and environmental transformation. But society has taken only meager steps towards producing the unprecedented changes needed to achieve the Sustainable Development Goals. Those of us working on sustainable rural development understand that we face enormous challenges: from ending hunger and improving nutrition, to preserving vital ecosystems, tackling climate change, empowering women and ending poverty. But we are still caught up in a 20th century paradigm that sees the world as a logical, linear, technology-centric system. This approach has hardly worked in the past, and it will certainly fail in the future. We need to change the underlying system. We need a new way of working.
In a new paper, my colleagues and I at the International Maize and Wheat Improvement Center (CIMMYT) joined up with development experts to argue that agricultural development projects should stop focusing narrowly on changing farming conditions within a specific project context. For too long, the dominant approach has been to develop new agricultural practices and technologies, prove that they work, spread them to a few hundred farmers through controlled pilot projects, and then hope this is enough to convince governments, industry and millions of smallholder farmers to do things differently. This is akin to inventing the mobile phone but ignoring the need for electricity, cellular towers, network providers, or any of the other supporting elements that enable the use of the phone.
Instead, we argue that projects should be seen as vehicles for changing the underlying system that enables a technology to be successfully used by millions. This means acknowledging and engaging with the complex array of real-world elements that comprise these systems, such as infrastructure, market forces, politics, people and power relationships. We do not suggest that project implementers become experts in all of these things, but rather that they need to take them into account when developing scalable solutions, by studying the best scaling process for a particular context, and positioning their contributions within that wider context.
We need to change course and embrace new attitudes, new skills and new ways of collaborating if we want to produce sustainable systems change at scale. And one important part of this process involves reconsidering our approach to pilot programs.
Pilots never fail, pilots never scale
Most pilots test whether an innovation works in a particular context. We liken this to building a greenhouse (a controlled environment) within a landscape (the real world). Pilot projects rely heavily on external resources and expertise, and are shielded from real world challenges like politics, regulations, market forces and finance. A crucial feature of pilot programs, and a key limitation, is that they don't face the same pressure as actual programs to reach as many people as possible within a limited timeframe. That means they aren't generating important lessons about the conditions needed to enable sustainable long-term adoption.
As a result, when the time comes to scale up a successful pilot project, we generally take one of two paths:
One path involves building a bigger greenhouse, which means expanding the controlled environment by doing more of the same with more money. But this approach is expensive, and unlikely to produce lasting change. The expanded project may indeed reach an impressive number of households, but this is no guarantee that they can and will continue to use a technology after the project ends. And this also doesn't guarantee that adoption will spread.
The other conventional approach to scaling a pilot program is to simply remove the greenhouse and assume the innovation is so good that it will spontaneously scale itself. But as any gardener knows, a plant will not easily survive under real conditions once a greenhouse is removed. Likewise, farming communities are unlikely to continue using a new practice or technology if the surrounding system remains unchanged, since it is this very system that shaped their conventional way of farming.
Steps for achieving large scale – and lasting – change
So what would a more effective approach to scale look like? We reviewed decades of experience and insights from a number of sectors, including agriculture, health, education, nutrition and urban planning. We identified the following strategies that can help rural development projects change their approach towards achieving impact:
Adopt a new mindset: Understand that overlapping economic social, technical and political systems shape peoples' choices and behaviors. Recognize the stakeholder dynamics that determine the present situation. You need to understand the key players and rules of the game in order to engage with – and influence – them.
Design for scale from the start: Asking "Does the pilot project work?" is not enough. Start by asking "What happens beyond the pilot project, if it works?" Then work with strategic local partners that are willing and able to provide public/private funding and leadership to sustain the initiative once the pilot project ends. But keep in mind: This also means considering – and planning for – the unintended consequences that come along with big change initiatives.
Clarify your role: Scaling means intervening into a range of elements within a system, and implementing institutions need to recognize their strengths and limitations in doing so. If they find that they lack any key capabilities that could reduce a program's effectiveness, they should collaborate strategically with others to better influence the many different parts of the system.
See pilots as building blocks: Rather than viewing pilot projects as distinct entities, see them as part of a bigger ecology of initiatives to achieve long-term change – for example, as elements of a sector or country development strategy, or of other emerging market-led initiatives.
The global agricultural development community is starting to come to grips with this new mindset and way of working. For instance, in Zimbabwe, CIMMYT and its partners are taking a fresh approach to encouraging small-scale farm mechanization. We are working on strengthening a wide range of functions that are needed to support a market for two-wheeled tractors. This includes creating demand for machinery among local smallholders through farmer-to-farmer demonstrations, field days and ICT solutions. The initiative also offers technical and business development training to service providers, mechanics, artisans and manufacturers, and develops the capacity of existing vocational training centers to provide ongoing machinery trainings. Private sector partners can access valuable insights and intelligence on the performance of different machines and their costs and benefits, and can also access profiles of potential customers, thus spurring demand. And aspiring service providers are connected to financial institutions that can provide loans for machinery purchase. This approach goes far beyond the typical technology-oriented pilot project, and shows the positive steps being taken to engage with, and ultimately disrupt, the different elements of the underlying system.
Pilot projects last 2-4 years, but scaling a successful pilot to national application can take 15 years. While we are seeing more initiatives move away from the technology transfer mindset focused only on products, end users and numbers, and towards a more systems-focused approach, critical mass is a long way off. Agricultural development organizations and their funders need to urgently change course and position themselves as key players in changing the system at scale, rather than pushing an innovation into the rigid, incumbent system. This requires linking up with the right partners on the ground, who can help make this broader approach to sustainable development into the "new normal."
Acknowledgments: This work was funded by the CGIAR Research Programs MAIZE (www.maize.org) and WHEAT (www.archive.wheat.org) coordinated by the International Maize and Wheat Improvement Center (CIMMYT) in Mexico. The authors worked in collaboration with Management Systems International (MSI) and the PPPLab (supported by the Directorate General for International Cooperation (DGIS) and SNV Netherlands Development Organization). The German Federal Ministry for Economic Cooperation and Development (BMZ) supported the work through the Integrated Expert program of Gesellschaft fuer Internationale Zusammenarbeit (GIZ) GmbH. Any opinions, findings, conclusion, or recommendations expressed in this publication are those of the authors and do not necessarily reflect the views of CRP MAIZE, CRP WHEAT, GIZ, DGIS or SNV.
---
Related tags