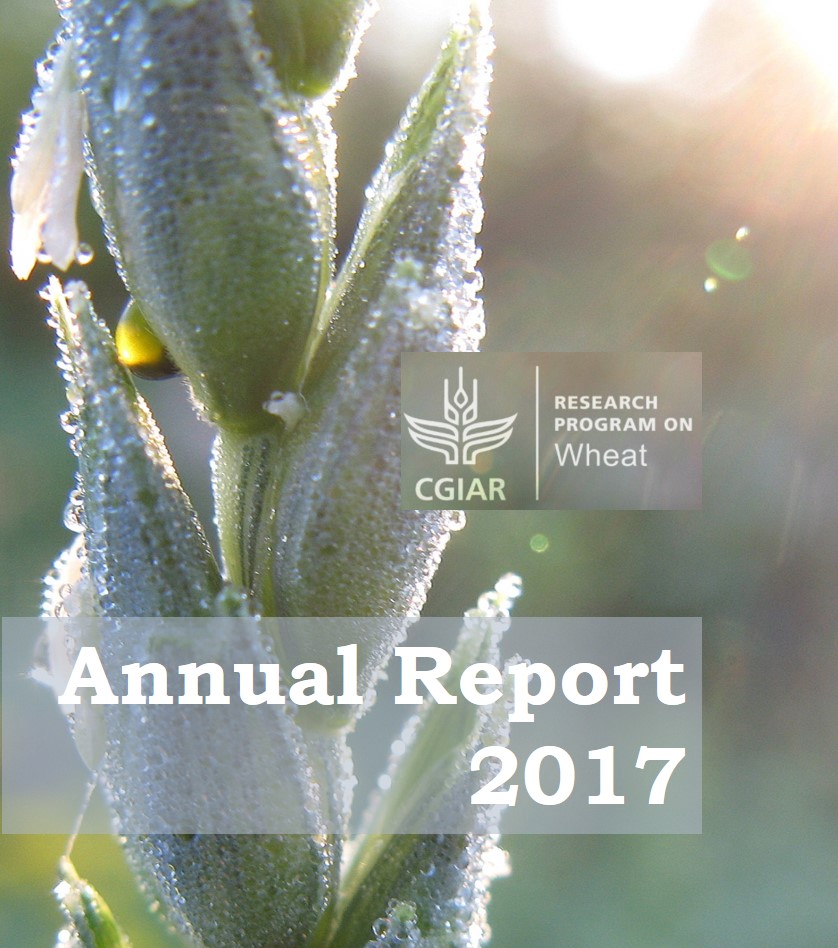 In a highly readable format, the 2017 annual report of the CGIAR Research Program on Wheat presents achievements and an overview of Program finances.
In 2017, national research agencies in 19 countries released 63 new wheat varieties, derived all or in part from the research of CIMMYT and its principal WHEAT partner, the International Center for Agricultural Research in the Dry Areas (ICARDA).
We thank WHEAT's numerous partners and funders for these and many other exciting achievements. In particular, stable CGIAR Window 1 and 2 funding enables WHEAT to react quickly to urgent needs, as well as to improve program level coordination and learning, ensuring impact. The following countries and organizations are Window 1 funders of CGIAR: Australia, the Bill & Melinda Gates Foundation, Canada, France, India, Japan, Korea, New Zealand, Norway, Sweden, Switzerland, the United Kingdom, and the World Bank. Funding agencies of Australia, the United Kingdom (DFID), USA (USAID), and China contribute vital Window 2 funding.
To read the full report, please click here.
See also a detailed, technical report on 2017 WHEAT activities, finances and achievements submitted to CGIAR.