CIMMYT is ready to support Ethiopia's move toward — and beyond — wheat self-sufficiency
This article by Simret Yasabu was originally posted on the CIMMYT website.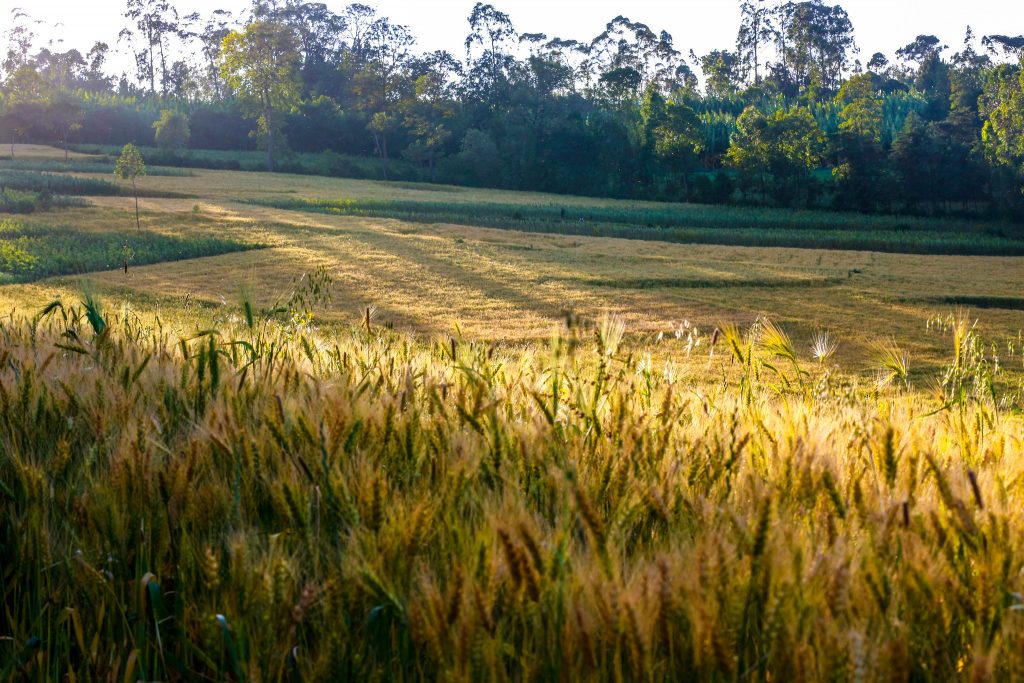 Ethiopia has huge potential and a suitable agroecology for growing wheat. However, its agriculture sector, dominated by a traditional farming system, is unable to meet the rising demand for wheat from increasing population and urbanization. Wheat consumption in Ethiopia has grown to 6.7 million tons per year, but the country only produces about 5 million tons per year on 1.7 million hectares. As a result, the country pays a huge import bill reaching up to $700 million per year to match supply with demand.
A new initiative is aiming to change this scenario, making Ethiopia wheat self-sufficient by opening new regions to wheat production.
"We have always been traditionally a wheat growing country, but focusing only in the highlands with heavy dependence on rain. Now that is changing and the government of Ethiopia has set a new direction for import substitution by growing wheat in the lowlands through an irrigated production system," explained Mandefro Nigussie, director general of the Ethiopian Institute of Agricultural Research (EIAR). Nigussie explained that several areas are being considered for this initiative: Awash, in the Oromia and Afar regions; Wabeshebelle, in the Somali Region; and Omo, in the Southern Nations, Nationalities and Peoples Region (SNNPR).
A delegation from the International Maize and Wheat Improvement Center (CIMMYT) recently met Ethiopian researchers and policymakers to discuss CIMMYT's role in this effort. Ethiopia's new Minister of Agriculture and Natural Resources, Umar Hussein, attended the meeting.
"We understand that the government of Ethiopia has set an ambitious project but is serious about it, so CIMMYT is ready to support you," said Hans Braun, director of the Global Wheat Program at CIMMYT.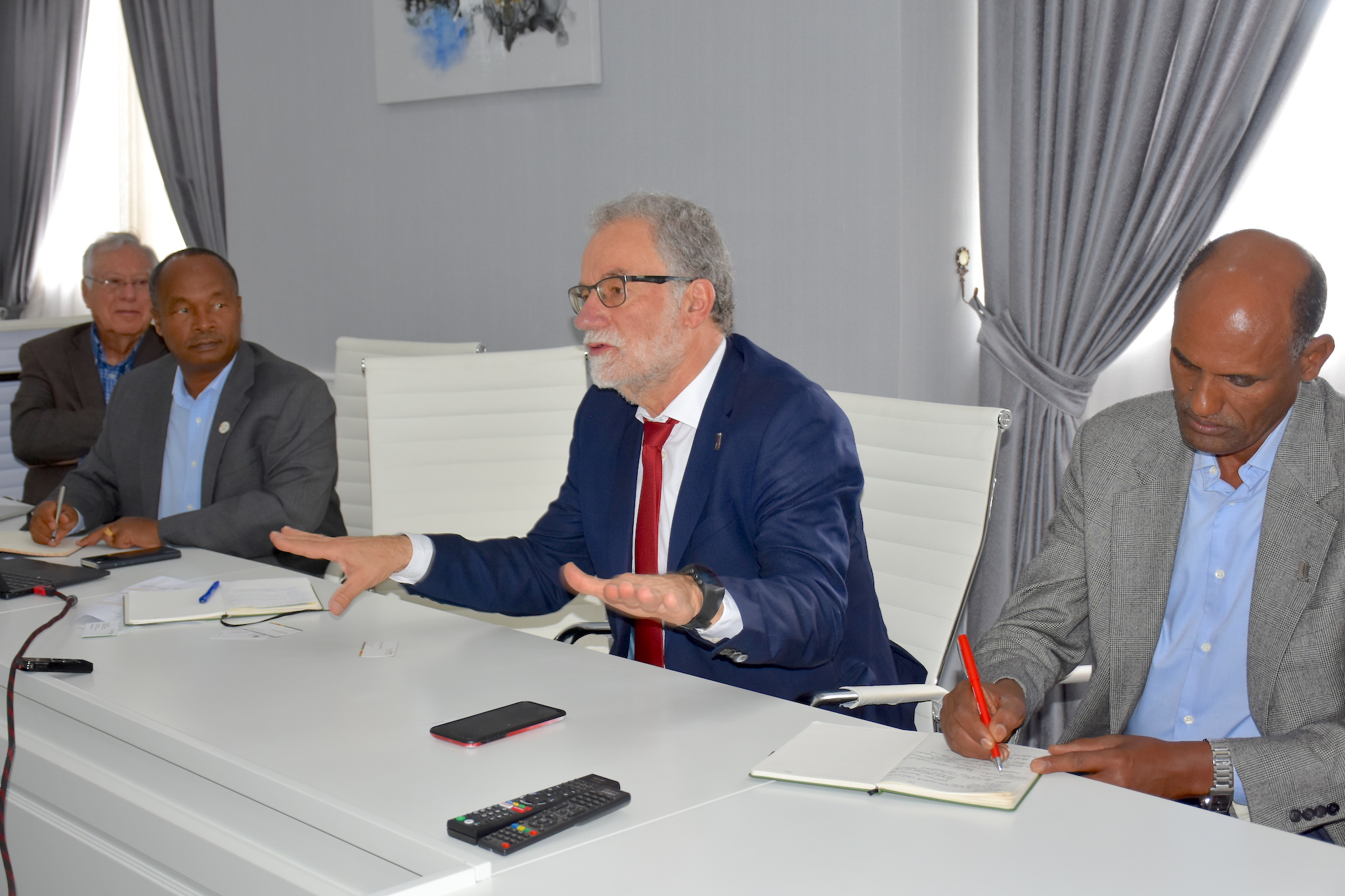 Strong collaboration
CIMMYT and the Ethiopian government have identified priority areas that will support the new government initiative. These include testing a large number of advanced lines to identify the right variety for the lowlands; developing disease resistant varieties and multiplying good quality and large quantity early generation initial seed; refining appropriate agronomic practices that improve crop, land and water productivity; organizing exposure visits for farmers and entrepreneurs; implementing training of trainers and researchers; and technical backstopping.
CIMMYT has been providing technical support and resources for wheat and maize production in Ethiopia for decades. As part of this support, CIMMYT has developed lines that are resistant to diseases like stem and yellow rust, stress tolerant and suitable for different wheat agroecologies.
"This year, for example, CIMMYT has developed three lines which are suitable for the lowlands and proposed to be released," said Bekele Abeyo, wheat breeder and CIMMYT Country Representative for Ethiopia. "In India, the green revolution wouldn't have happened without the support of CIMMYT and we would also like to see that happen in Ethiopia."
"With our experience, knowledge and acquired skills, there is much to offer from the CIMMYT side," Abeyo expressed. He noted that mechanization is one of the areas in which CIMMYT excels. Through a business service providers model, CIMMYT and its partners tested the multipurpose two-wheel tractors in Oromia, Amhara, Tigray and the southern regions. Good evidence for impact was generated particularly in Oromia and the south, where service providers generated income and ensured food security.
"Import versus export depends on a comparative advantage and for Ethiopia it is a total disadvantage to import wheat while having the potential [to grow more]," said Hussein. "The Ministry of Agriculture is thus figuring out what it can do together with partners like CIMMYT on comparative advantages."
Hussein explained that the private sector has always been on the sidelines when it comes to agriculture. With the new initiative, however, it will be involved, particularly in the lowlands where there is abundant land for development under irrigation and available water resources, with enormous investment potential for the private sector. This, he noted, is a huge shift for the agricultural sector, which was mainly taken care of by the government and smallholder farmers, with support from development partners.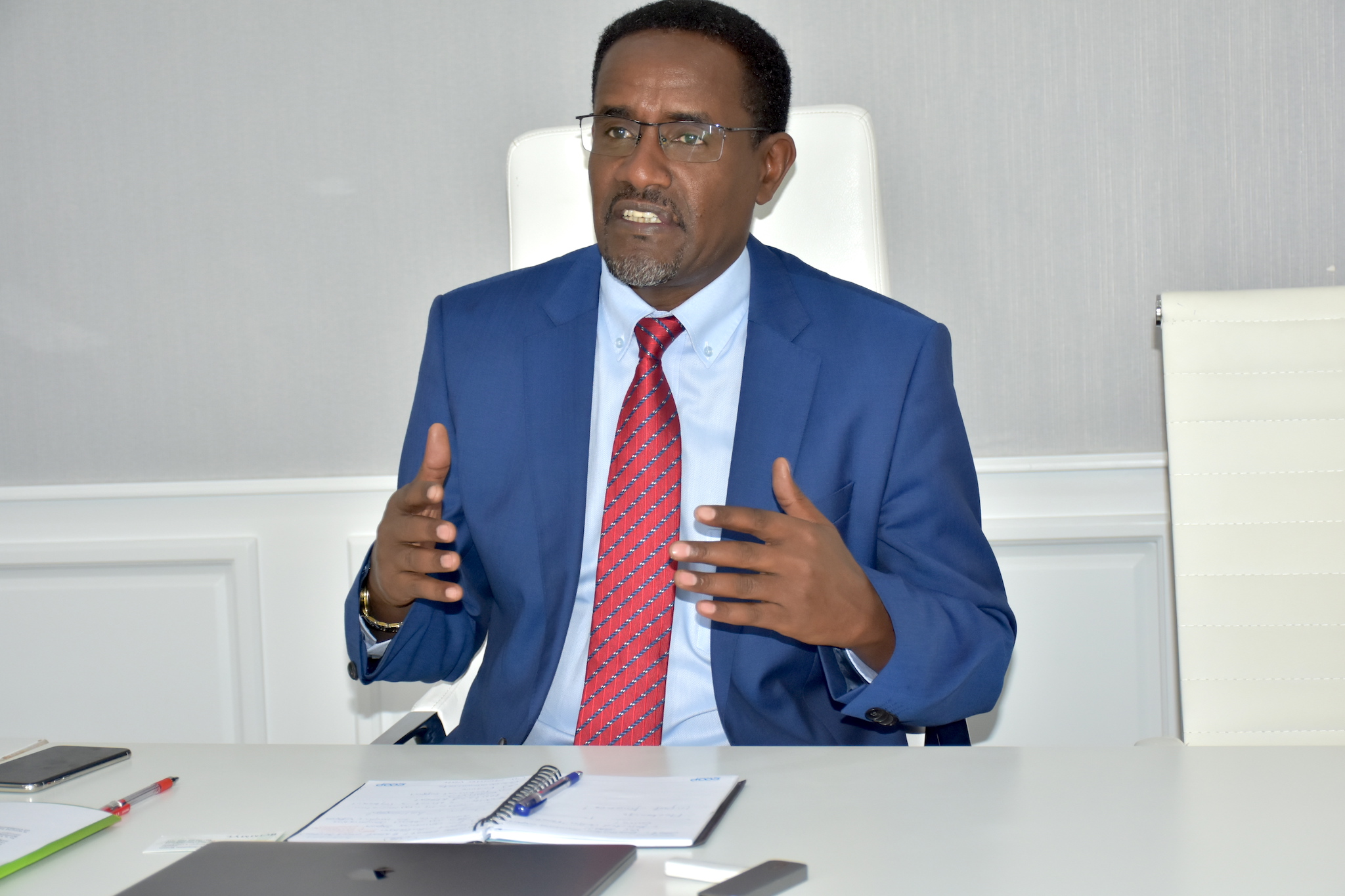 Thinking beyond the local market
As it stands now, Ethiopia is the third largest wheat producing country in Africa and has great market potential for the region. With more production anticipated under the new initiative, Ethiopia plans to expand its market to the world.
"We want our partners to understand that our thinking and plan is not only to support the country but also to contribute to the global effort of food security," Hussein explained. However, "with the current farming system this is totally impossible," he added. Mechanization is one of the key drivers to increase labor, land and crop productivity by saving time and ensuring quality. The government is putting forward some incentives for easy import of machinery. "However, it requires support in terms of technical expertise and knowledge transfer," Hussein concluded.
---
Related tags