By Mike Listman/CIMMYT
EL BATAN, Mexico (April 7,2016)- One of the most fearsome and intractable wheat diseases in recent decades is wheat blast, caused by the fungus Magnaporthe oryzae.
First sighted in Brazil in 1985, blast is widespread in South American wheat fields, affecting as much as 3 million hectares in the early 1990s and seriously limiting the potential for wheat cropping on the region's vast savannas.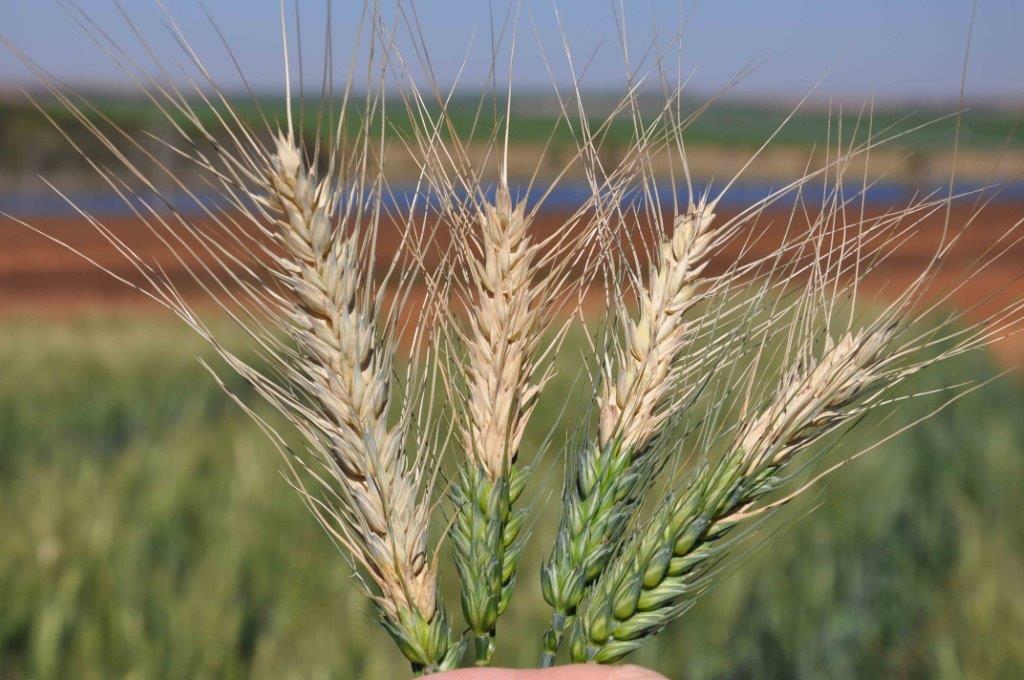 The pathogen can be spread by seed and also survives on crop residues. Currently, most varieties being planted are susceptible and fungicides have not been effective in controlling the disease.
Experts had feared the possible spread of blast from Latin America to regions of Africa and Asia where conditions are similar. A severe outbreak of blast in key wheat districts of southwestern Bangladesh in early 2016 has confirmed the truth of these predictions. The consequences of a wider outbreak in South Asia could be devastating to a region of 300 million undernourished people, whose inhabitants consume over 100 million tons of wheat each year.
For more detail regarding wheat blast disease, suggested control measures, and links to selected scientific literature, click here.