Digital Warning System Boosts Resilience in Bangladesh
Farmers around the world face a constant threat from crop diseases, but digital tools are making it easier for farmers to prepare for outbreaks.
This story by Matt O'Leary was originally published on the USAID Feed the Future blog.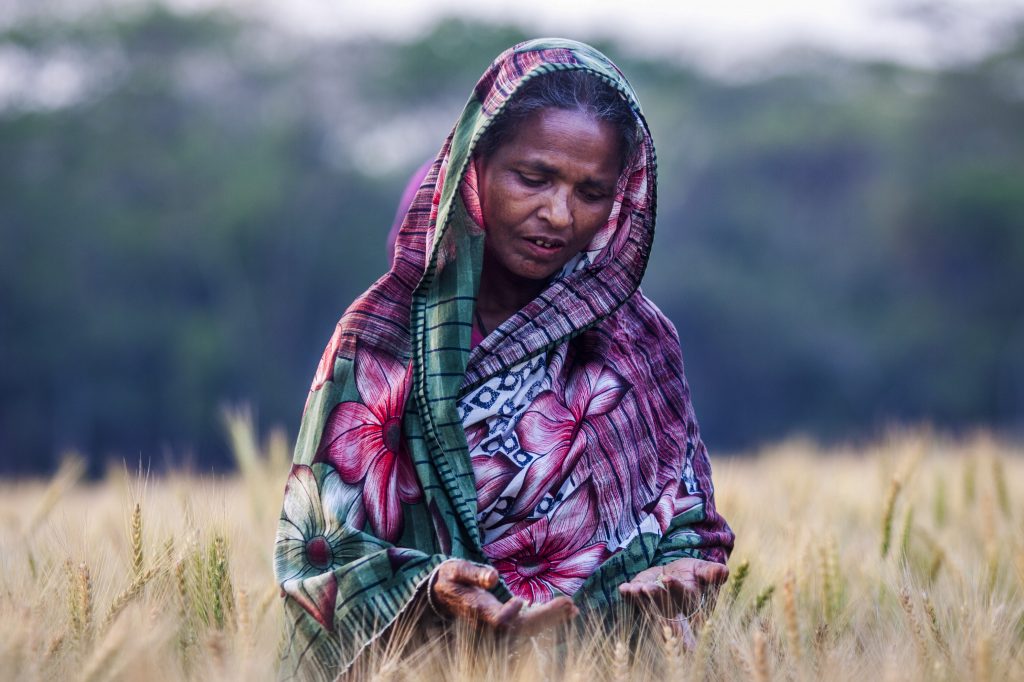 Farmers around the world face constant threats from crop pests and diseases. One such threat is wheat blast, a disease that attacks maturing grains, causing them to shrivel. Fortunately, new advances in technology and modeling are making it easier to identify, prevent and control diseases like this.
Outbreaks of wheat blast in South Asia — a region where people consume over 100 million tons of wheat each year — have a major impact on food security and income. In 2016, a wheat blast outbreak struck South Asia unexpectedly. In Bangladesh alone, 25 to 30 percent of wheat was negatively affected, threatening progress in regional food security. Blast disease has the potential to reduce wheat production by up to 85 million tons in Bangladesh — a projected $13 million loss in farmers' profits each year when an outbreak occurs.
Luckily, with support from Feed the Future and its partners, there is a reason for hope. A new digital early warning system can help farmers and scientists get ahead. It integrates mathematical models that, when combined with weather forecasts, can simulate disease growth and risks to provide an advanced warning about potential wheat blast outbreaks. With three years of data already recorded, the system — originally piloted in Brazil, where the wheat blast originated in 1985 — is being rolled out across Bangladesh to deliver real-time disease updates to extension workers and smallholder farmers via SMS and voice message.
"Through collaborative research with Professor Jose Mauricio Fernandes, a crop pathologist from Embrapa, and Mr. Felipe de Vargas, a computer scientist with Universidade de Passo Fundo, we have established a model to identify areas at risk of wheat blast infection with five days advanced warning," said Timothy J. Krupnik, senior scientist and systems agronomist at the International Maize and Wheat Improvement Centre (CIMMYT). "It can provide Bangladesh's 1.2 million wheat farmers a head start against this disease."
This data-driven early warning system analyzes environmental conditions for potential disease development in crucial wheat-growing areas of Bangladesh and Brazil. Using this information, the system generates forecast maps and automatic advice for farmers of where and when an outbreak is most likely to strike.
This innovation can also save wheat farmers money. Many apply fungicides on a calendar basis — between two to three times per season — as a preventative measure. This is costly and risks negative environmental effects. Now, the early warning system can push advice to extension agents and farmers, indicating when disease control is really needed.
"Our hope is that it will help reduce unnecessary fungicide use and empower farmers to implement cost-effective and resilient practices to overcome wheat blast risks instead," Krupnik said.
With wheat as a key crop in Bangladesh, the digital warning system will help prepare farmers to get a head start to reduce the impact of wheat blast with crucial advice from extension agents in areas of need.
---
Related tags