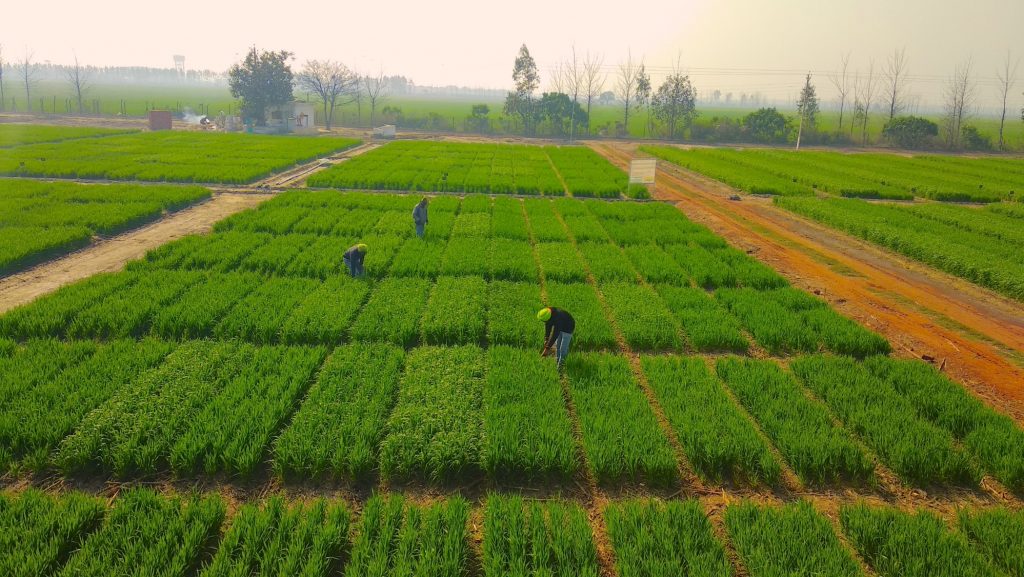 This article by Vanessa Meadu was originally posted on March 21, 2019 on cimmyt.org.
On World Water day, researchers show how India's farmers can beat water shortages and grow rice and wheat with 40 percent less water
India's northwest region is the most important production area for two staple cereals: rice and wheat. But a growing population and demand for food, inefficient flood-based irrigation, and climate change are putting enormous stress on the region's groundwater supplies. Science has now confronted this challenge: a "breakthrough" study demonstrates how rice and wheat can be grown using 40 percent less water, through an innovative combination of existing irrigation and cropping techniques. The study's authors, from the International Maize and Wheat Improvement Center (CIMMYT), the Borlaug Institute for South Asia (BISA), Punjab Agricultural University and Thapar University, claim farmers can grow similar or better yields than conventional growing methods, and still make a profit.
The researchers tested a range of existing solutions to determine the optimal mix of approaches that will help farmers save water and money. They found that rice and wheat grown using a "sub-surface drip fertigation system" combined with conservation agriculture approaches used at least 40 percent less water and needed 20 percent less Nitrogen-based fertilizer, for the same amount of yields under flood irrigation, and still be cost-effective for farmers. Sub-surface drip fertigation systems involve belowground pipes that deliver precise doses of water and fertilizer directly to the plant's root zone, avoiding evaporation from the soil. The proposed system can work for both rice and wheat crops without the need to adjust pipes between rotations, saving money and labor. But a transition to more efficient approaches will require new policies and incentives, say the authors.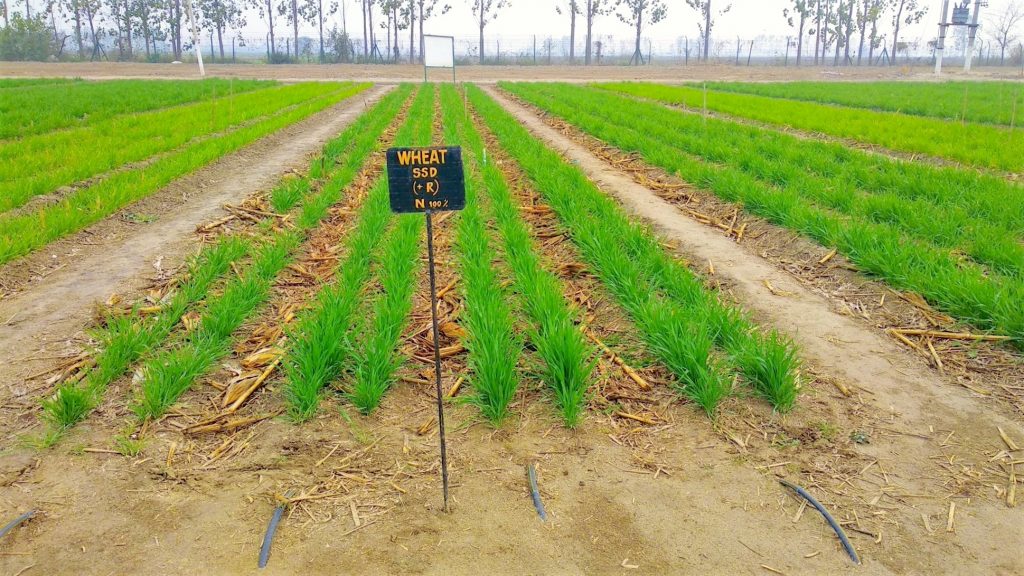 Read the full story:
Innovative irrigation system could future-proof India's major cereals. Thomsom Reuters Foundation News, 20 March 2019.
Read the study:
Sidhu HS, Jat ML, Singh Y, Sidhu RK, Gupta N, Singh P, Singh P, Jat HS, Gerard B. 2019. Sub-surface drip fertigation with conservation agriculture in a rice-wheat system: A breakthrough for addressing water and nitrogen use efficiency. Agricultural Water Management. 216:1 (273-283). https://doi.org/10.1016/j.agwat.2019.02.019
The study received funding from the CGIAR Research Program on Wheat (WHEAT), the Indian Council of Agricultural Research (ICAR) and the Government of Punjab. The authors acknowledge the contributions of the field staff at BISA and CIMMYT based at Ludhiana, Punjab state.