Remembering the life and legacy of Sanjaya Rajaram
Former CIMMYT Wheat Program director and distinguished scientist made remarkable contributions to wheat improvement worldwide.
This story was originally posted on the CIMMYT website.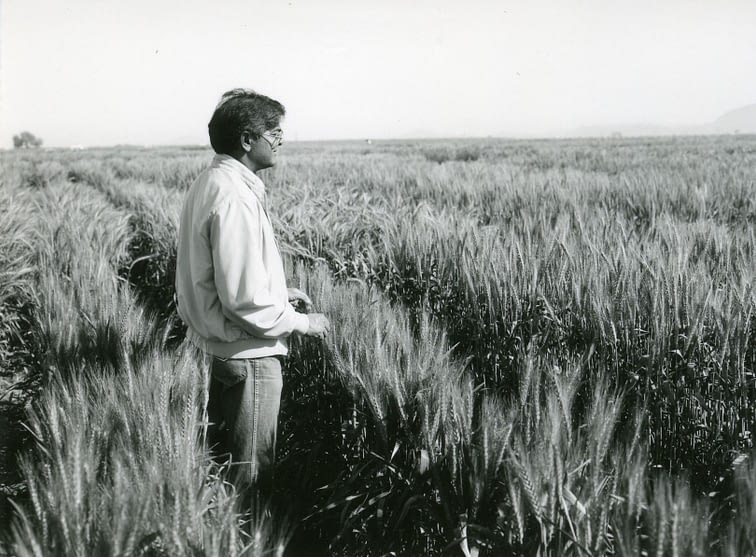 With great sorrow, we report the passing of Sanjaya Rajaram, former Wheat Program director and distinguished scientist at the International Maize and Wheat Improvement Center (CIMMYT), in Mexico on February 17, 2021, at the age of 78. Rajaram was one of the most successful and influential wheat breeders ever, and was distinguished with the World Food Prize in 2014.
As leader of bread wheat breeding and later director of CIMMYT's Global Wheat Program, Rajaram — affectionately known by his colleagues as "Raj" — personally oversaw the development of more than 480 high-yielding, disease-resistant varieties sown on 58 million hectares in 51 countries, increasing global wheat production by more than 200 million tons during his lifetime in diverse regions across the globe.
"At CIMMYT, we all remember Raj as a great and humble colleague helping the team to perform at the highest levels of science with impact. Many of us within CIMMYT, as well in national programs worldwide, have been inspired by him," said Martin Kropff, CIMMYT Director General. "We will also remember him as a friend who cared for others and treated all people alike."
"Dr. Rajaram built a generation of wheat breeders at CIMMYT, ICARDA and national research institutions, who are carrying on his legacy and ensuring that new wheat varieties continue to reach farmers. We will deeply miss his presence and encouragement," said Ravi Singh, head of the Wheat Improvement program once led by Rajaram.
A life devoted to wheat breeding
Born on a small farm in India in 1943, Rajaram studied genetics and plant breeding at the Indian Agricultural Research Institute in New Delhi. After receiving his Ph.D. from the University of Sydney, he joined CIMMYT in 1969, diligently working as a wheat breeder alongside Nobel Prize Laureate and scientist Norman Borlaug in Mexico. Recognizing his talent and initiative, Borlaug appointed Rajaram as head of CIMMYT's wheat breeding program at just 29 years of age.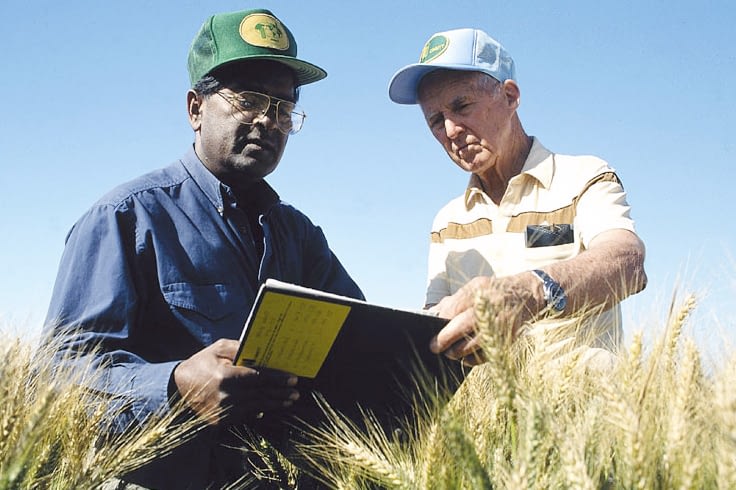 Borlaug described Rajaram as "a scientist of great vision who made a significant contribution to the improvement of world wheat production, working for the benefit of hundreds of thousands of farmers in countries across the globe."
Among Rajaram's many accomplishments include being awarded the prestigious World Food Prize in 2014 for his role in increasing global wheat production and alleviating world hunger. His crossing of spring and winter wheat varieties led to new advances in wheat varieties that were stable across a wide range of environments, as well as featuring high yields and resistance to wheat diseases, particularly rust and foliar blight.
In 2015, he was awarded the Pravasi Bharatiya Samman award, the highest honor conferred on Indians overseas. He also received the highly prestigious Padma Shri award from the government of India in 2001, the Friendship Award from the government of China in 1998, numerous fellowships from scientific societies and doctorates from various universities.
Rajaram recognized the importance of sharing his knowledge and cultivating the talents of the next generation of plant scientists, training and mentoring more than 700 scientists from developing countries worldwide.
Rajaram also served as Director of the Integrated Gene Management Program at the International Center for Agricultural Research in the Dry Areas (ICARDA) before formally retiring in 2008. In his retirement, he continued as a special scientific advisor to CIMMYT and ICARDA, residing in his home of Mexico.
In addition to his successful career as a plant scientist, Rajaram launched and operated Resource Seeds International, a company to study and market seed of improved wheat varieties.
The CIMMYT community sends our deepest condolences to Rajaram's family during this period.
---
Related tags