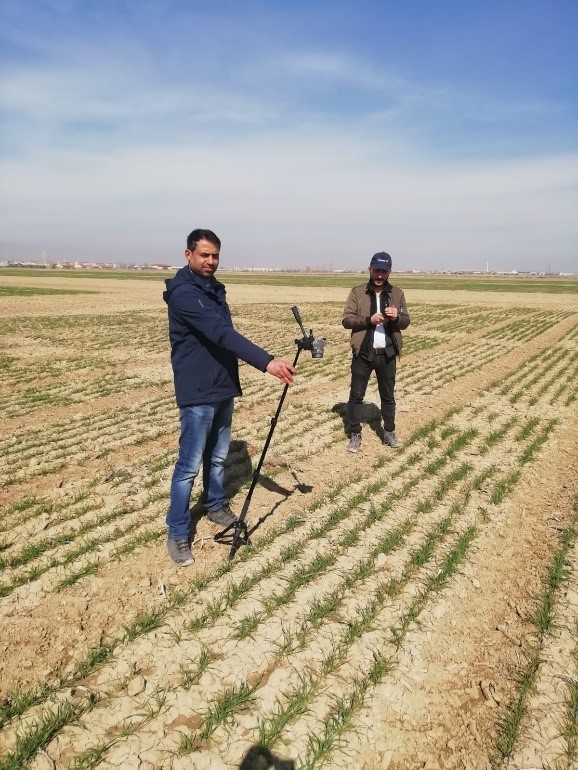 Visiting scientist and wheat physiology breeder Ajit Nehe recently completed a one and half year tenure at the International Maize and Wheat Improvement Center (CIMMYT).
A native of India, Nehe joined CIMMYT as a visiting scientist in wheat physiology under the International Winter Wheat Improvement Program (IWWIP) based in Ankara, Turkey in August 2018. Under the supervision of IWWIP Head Alex Morgunov, Nehe, who has a PhD in wheat physiology, has been working on understanding drought tolerance in winter wheat and developing climate resilient varieties.
Growing up in a small village in the Maharashtra state of India, Nehe and his family depended on agriculture for their livelihoods. From a young age, Nehe noticed the unpredictability of the environment and agriculture, and became interested in the relationship between the environment and agriculture and the effect of agriculture on the soil. This childhood interest inspired him to study agricultural science.
Taking the academic path was not an easy one for Nehe, who faced his own personal challenges.
"Having dyslexia — not being able to read and write properly — and not knowing that I was dyslexic until I started my PhD in the UK, my life was never easy. But having the dyslexic advantage of logical and scientific thinking I always found the way during my difficult academic and professional life," said Nehe.
He hopes that his story will encourage other budding researchers who might face similar challenges. "I would like to inspire the young researchers who want to develop their careers despite their difficulties."
At CIMMYT, Nehe has been working on experiments to study nitrogen use efficiency and grain quality in spring wheat at three research institutes in Turkey: Adana, Adapazari, and Izmir. After a successful first year, Nehe's colleagues will repeat the experiments next year, with his input, with a view to publishing their results in a high impact research paper.
He has also contributed to the development of a root phenotyping platform using shovelomic techniques – which involves excavating roots by shovel, washing the roots, taking images of the root system and using image analysis software to get data on root traits.
"Under this project, we have successfully identified the different root traits associated with yield improvement under drought conditions. We also found root traits that were associated with previously detected genetic markers for drought tolerance by doing a marker-traits association study," explained Nehe.
Using high tech imagery to understand crop physiology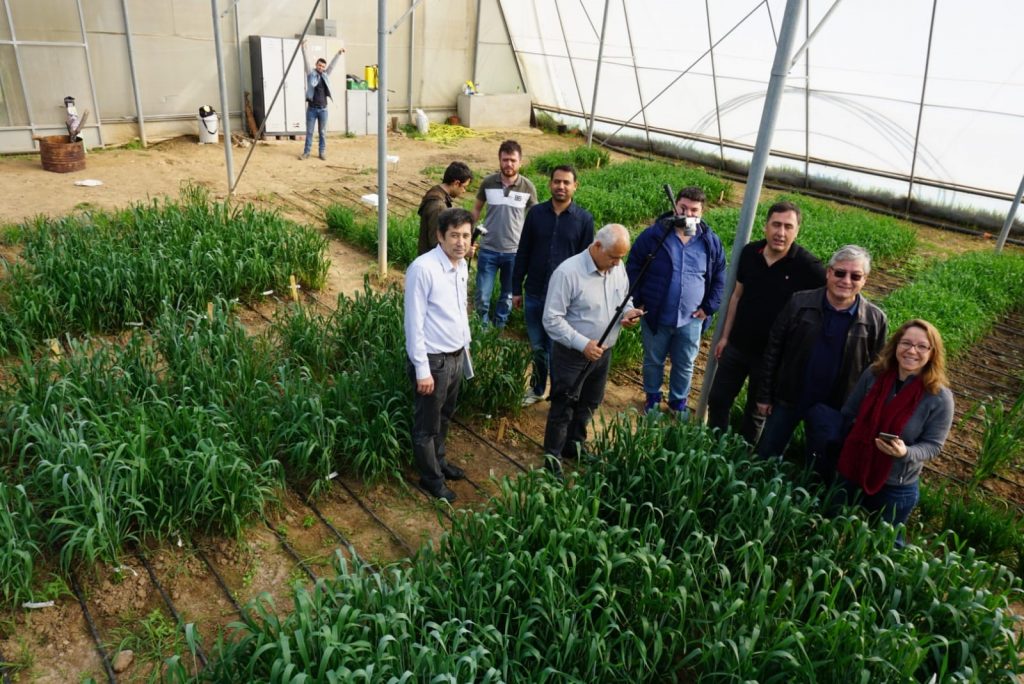 Nehe has trained numerous researchers from Turkish agricultural research institutes such as the Aegean Agricultural Research Institute, the Bahri Dagdas Winter Cereal International Research Institute and Transitional Zone Agricultural Research Institute — who are involved in collaborative research with CIMMYT – on new, low-cost, simple measurements of field phenotyping techniques for wheat physiological traits.
Most recently, he trained researchers on the use of RBG cameras and software for image analysis, drone image segmentation, and data extraction and analysis at a series of workshops held over the past year and a half at CIMMYT's Izmir and Ankara offices in Turkey.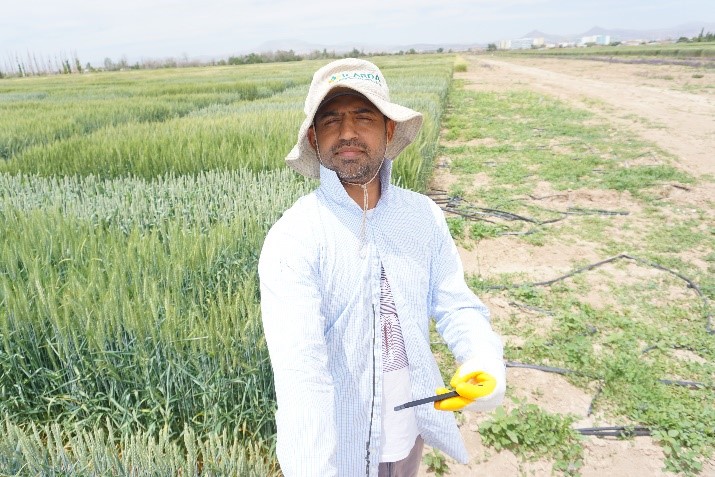 "The University of Barcelona has developed expertise on this technique, which involves taking images of wheat plots from above using a remote control provided by a mobile app, and extracting data from this images using image analysis software," explained Nehe.
The technique has shown promising results for throughput field phenotyping, which involves characterizing a plant's physical and biological properties.
Despite leaving CIMMYT in October, Nehe hopes to continue collaborating with CIMMYT in the future. His current plans involve bridging the gap between international research institutes and local grassroots NGOs to solve the problems of smallholder farmers in rural India. He is planning to establish a project in collaboration with the Paani Foundation, a local NGO and international knowledge partners like the Borlaug Institute for South Asia (BISA) on the area of sweet sorghum biofuel production technology. The project will combine bio-economic modelling and GIS techniques to help in crop management.